Originating in 1968, Camp Independence is the oldest preparedness gathering in the country. Participants are encouraged to register well in advance.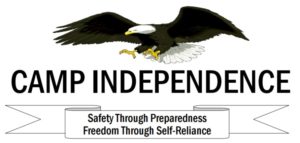 Saturday, June 15th 9:00 AM (EDT) till 6:00 PM
At Tepicon Hall, at Tippecanoe River State Park,
North of Winamac Indiana on US Highway 35.
$20.00 per person, $30.00 per family
Classes and Programs
Presentations and Demonstrations scheduled include:
Growing Food Year-Round presented by
Sheri Ann Richerson, author of The Complete Idiot's Guide to Year-Round Gardening.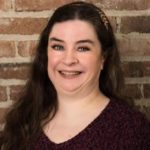 Sheri Ann is a leading pioneer in the self-sufficiency movement. For the past 19 years she has been living, teaching, and promoting organic gardening, natural health and self-sufficiency through all forms of media.
Her career includes years as a nationally acclaimed best-selling author, radio host and guest on a variety of shows – showcasing her expertise on homesteading and gardening. Additionally, Ms. Richerson is a speaker, columnist and a blogger for hundreds of websites, magazines and newspapers.  Experimentalhomesteader.com

Cooking With The Sun presented by
Paul Munsen of Sun Ovens International, Inc.

SUN OVEN® cooking is user-friendly and very forgiving… Never Burn Dinner Again! To learn more, watch the video below.

Communications
Drone Do's and Don'ts
EMP Protection
Fire Starting
First-Aid
Knife Sharpening
Putting Food Up
Safety for Children
Survival Packs
Trapping
This family-friendly event is meant for everyone, from those with little experience to the most experienced preppers, and everyone in-between.
 Lodging and Camp Sites
We recommend participants arrive Friday evening and/or depart Sunday morning to maximize learning and networking time. There is a limited number of cabins near the hall available through the Indiana Department of Natural Resources Website. Camp and RV sites in the park can also be reserved through the website or at the park
 Register above through Paypal or send a check to Live Free USA, Box 3295, Munster, IN 46321