Date/Time
Date(s) - 06/14/2019 - 06/16/2019
5:00 pm - 10:00 am
Location
Tippecanoe River State Park
Categories
CAMP INDEPENDENCE 2019
SATURDAY JUNE 15th , 9:00 AM till 6:00 PM
TIPPECANOE RIVER STATE PARK INDIANA, TEPICON HALL
This is the original field survival training event since 1968!
Presentations and Demonstrations scheduled include:
Growing Food Year-Round presented by
Sheri Ann Richerson, author of The Complete Idiot's Guide to Year-Round Gardening.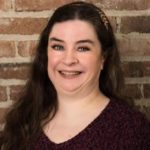 Sheri Ann is a leading pioneer in the self-sufficiency movement. For the past 19 years she has been living, teaching, and promoting organic gardening, natural health and self-sufficiency through all forms of media.
Her career includes years as a nationally acclaimed best-selling author, radio host and guest on a variety of shows – showcasing her expertise on homesteading and gardening. Additionally, Ms. Richerson is a speaker, columnist and a blogger for hundreds of websites, magazines and newspapers.  Experimentalhomesteader.com

Cooking With The Sun presented by
Paul Munsen of Sun Ovens International, Inc.

SUN OVEN® cooking is user-friendly and very forgiving… Never Burn Dinner Again! To learn more, watch the video below.

Communications
Drone Do's and Don'ts
EMP Protection
Fire Starting
First-Aid
Knife Sharpening
Putting Food Up
Safety for Children
Survival Packs
Trapping
Cabins* and camp-sites are available through the Indiana Department of Natural Resources website. Participants are encouraged to arrive Friday afternoon and depart Sunday morning. Park entry fee required. The fee for participation, details on registration, and the classes to be included will be available soon.
* There are 11 cabins at $40.00 per-night, they are very nice and accommodate 4 people so a family or group can reserve one.  Live Free USA does not control these cabins so they will be gone very early in the year if not reserved early.  (5 remain available as of April 2019)
The Camp Independence presentations will be conducted in and around the Tepicon Hall Rec Building in the Tippecanoe River State Park. There are 12 very nice cabins that hold up to six people each, these are listed as "Rent-A-Camp" cabins. They are located nearby the meeting hall and rent for $40.00 per night. Reservations are from 3:00 PM on the reservation day till 11:00 AM the following morning. If you plan to camp or bring an RV/Camper there are plenty of sites in the park.
Reserve your cabin or campsite by calling 1-866-622-6746 or online: IndianaStateParks.ReserveAmerica.com